Episodes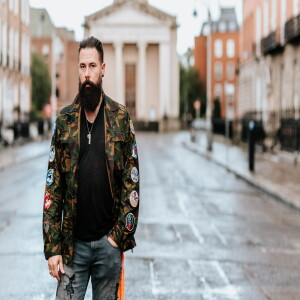 Wednesday Apr 26, 2023
Wednesday Apr 26, 2023
So many of us battle the lies of imposter syndrome... so today, we will take the time to understand how we ARE qualified.
Each of us must take our thoughts CAPTIVE when they stray toward discouragement and unhealthy places.
People do not LOVE or TRUST people who act like they are perfect. People identify with your struggles - not your successes. We all love hearing the underdog story - to understand what people went through to accomplish their level of success. YOU have a story too even if you haven't made it through the valley yet!
You don't know how many lives you will change if you are willing to be someone who helps other people! One small moment has the potential to impact not just one person, but their entire legacy and family tree. If we SEE our days this way, it'll change how we approach each person we encounter.
Your past doesn't disqualify you. Even the mistakes and hard moments can qualify you to help people who are walking through similar circumstances!
If you prefer to watch this episode on YouTube, check it out here: https://youtu.be/aLL_Q1YQhlg